We are animal lovers with over 20 years experience in caring for all breeds of cats and dogs. Our whole Site purpose built, fully insured and meets all new Licensing Legislation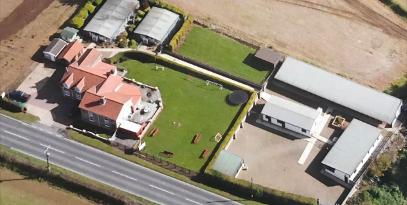 About Us
We are a family run boarding kennels and cattery business in the heart of the Yorkshire. Set amidst quiet, open Wolds Countryside, we are in an ideal location for York, Hull and surrounding areas. We are also situated on the coastal road and near to the M62.
Services
We offer heated accommodation throughout our kennels and catteries and all food is provided, although you are welcome to bring your own if you prefer. Our dogs are exercised at least twice daily in our newly renovated and spacious 'Pet Park' area. Our cats now also have the extra 'leg room,' due to the introduction, new to 2019, of our elevated sleeping/roosting areas in their outdoor runs as an added activity. Don't worry if your pet is on medication, we cover that too!
We strive to give that home from home experience for your pet and offer you the peace of mind, that however long or short the stay, you needn't worry we've got your pets best interests at heart.
We also offer bathing and collection/return service.
Our Mission Statement To You and Your Pet(s)
"We are a fully licensed establishment, and are already fully compliant with all new Animal
Welfare Legislation which came into effect October 2018. Our commitment in providing your
pets, the best in accommodation and working practises, come from our continuous improvement
attitude and we strive to be the best we can be. Your pets are our priority."
Please don't just take our word for it, come and visit us and see for yourself
From All of the Scaum Family
036.JPG
Size : 2755.614 Kb
Type : JPG